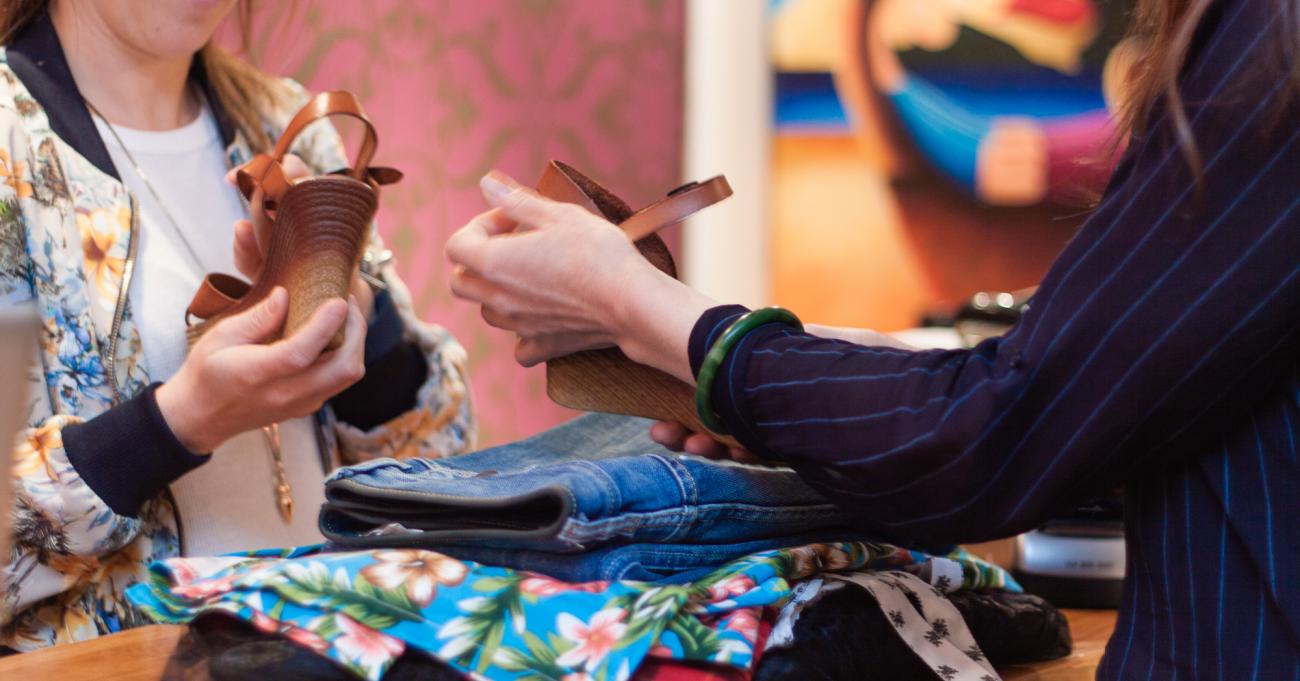 Clothing Exchange Initiative
Exchange your pre-loved fashion for cash or store credit. Or donate items to Orphans Aid International.
It's super easy. Bring in your pre-loved treasures, and our team will take a look, then give you instant cash or fantastic store credit for the pieces we love too. 
It's quick, simple, hassle free and ... yes, you can walk out with $$ in your pocket!
You can donate any unselected clothing in store to Orphans Aid International - we have supported their fantastic cause for many years and are proud to continue helping. 
Please don't be offended if we don't select all of your quality items - we pride ourselves on stocking the store for the seasons, and sometimes there's only so many 'little black tops' we need at a time!
We love to help you out without you having to wait - but, sometimes it's busy! If you know you're going to be in a rush, give us a buzz first and we will try and plan a good time. 
Questions or want to arrange a time? 03 409 0190.
Orphans Aid International
The Walk in Wardrobe proudly supports a locally run international charity that helps many children around the world.
See what they're up to: 
Fancy the latest from The Wardrobe?